Body-loving, intensely nourishing, virtuously vegan, massively moisturising: our Body Butters are TLC icons. Scroll on down and find out what makes our body butters so unbelievably good.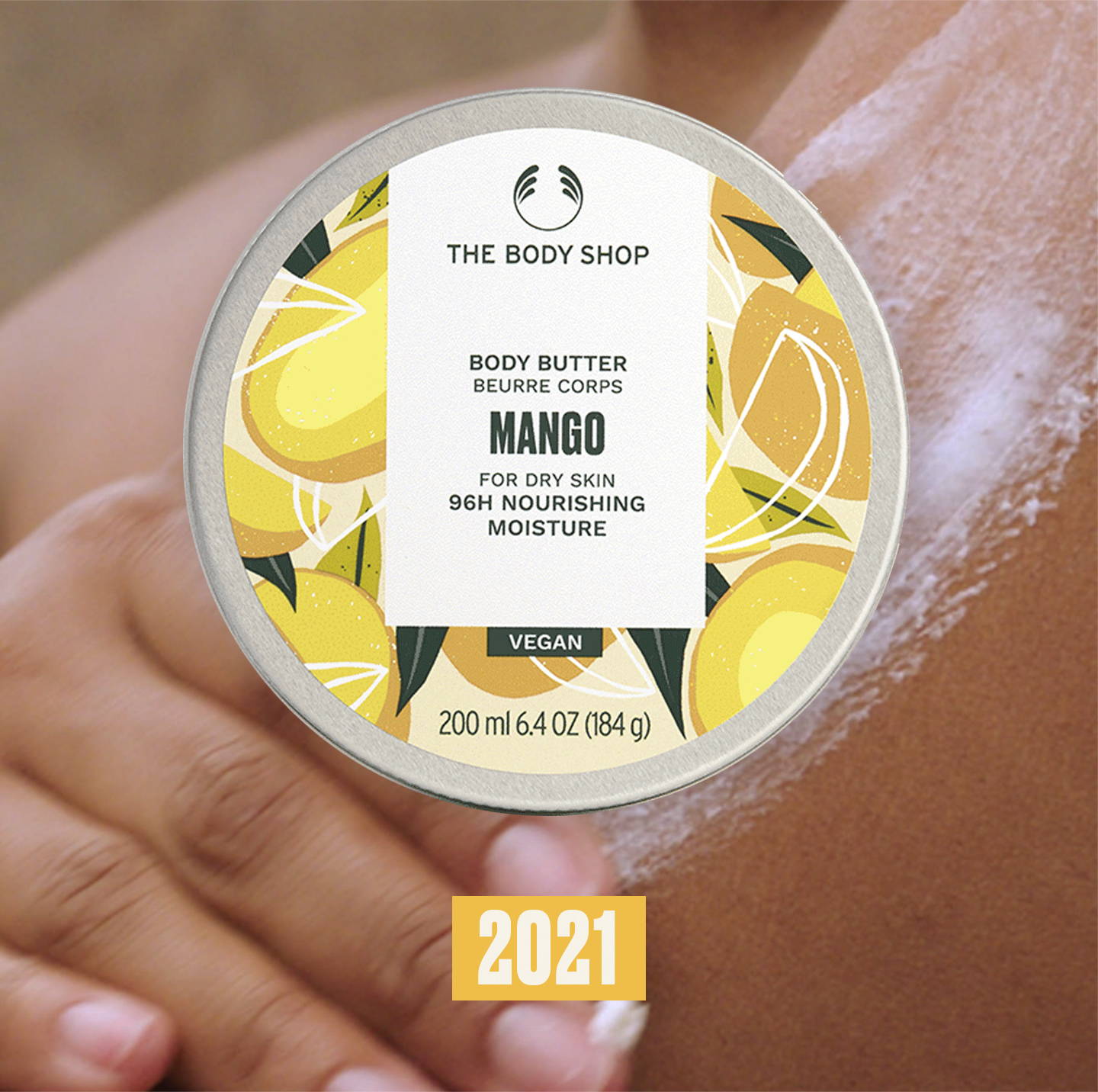 The evolution of our Body Butters
We've come a long way since the humble beginning of our first ever Mango Body Butter, which was launched in 1992. These days they look a little different, but their legendary status has never faltered.
Every Body Butter is made with at least 95% natural-origin ingredients. And it doesn't stop there: they're also all wrapped up in a 100% recycled plastic tub, topped off with an aluminium lid. The Community Fair Trade recycled plastic is collected off the streets of Bengaluru, India, through The Body Shop's trade partnership with Plastics for Change.
Our Body Butters give you and your skin that dance-around-in-your-pants feeling. And did you know they're all now registered by The Vegan Society? That's a gold standard in vegan certification. So everyone can enjoy their favourite Body Butter without compromise.
What makes our Body Butters so great?
We have creamy tubs specially formulated for sensitive, normal, dry and very dry skin in our enthusiastic dance troupe-like range of Body Butters. Each one of these dreamy heroes is enriched with shea nuts, and contains vitamins and fatty acids that skin dreams of. This means nourishing moisture for 96 skin-softening hours.
That's some seriously soothed skin and without feeling greasy or sticky. Choose from one of 13 tubs, from soothingly nutty to daringly fruity, and get to loving that beautifully unique body of yours.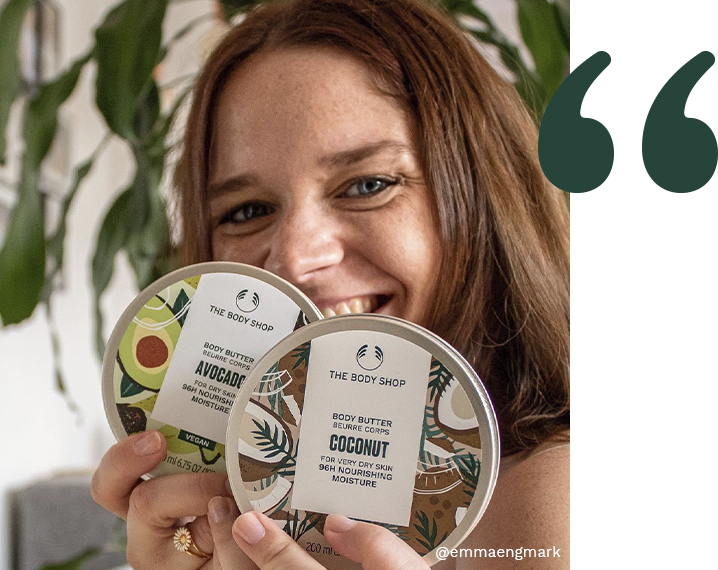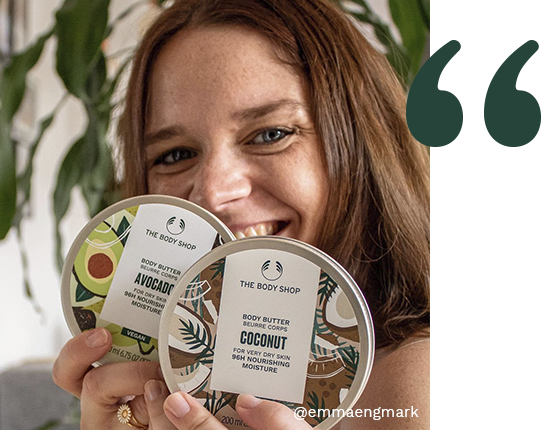 Our Body Butters have been around for nearly 30 years.
That's 30 years of helping you nourish and connect with every inch of that beautiful body. Now, they're better than ever. Just grab a tub and go love your body like never before.
Phoebe Woods
Global Bath & Body Brand Manager
At The Body Shop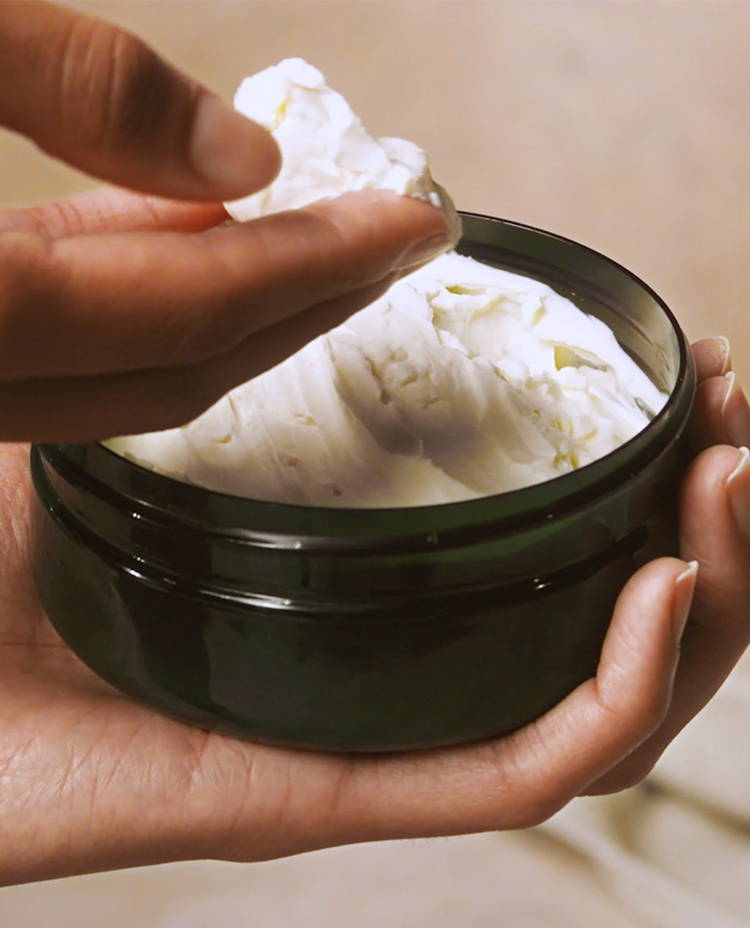 Step one: Scoop a little (or a lot, depending on your mood) and slather over your beautiful body.
Step two: Massage all over without discrimination using soothing, circular motions and give yourself a few minutes to let the magic happen.
Step three: Enjoy your silky-smooth bod and feeling ready for any kind of action the day has to offer.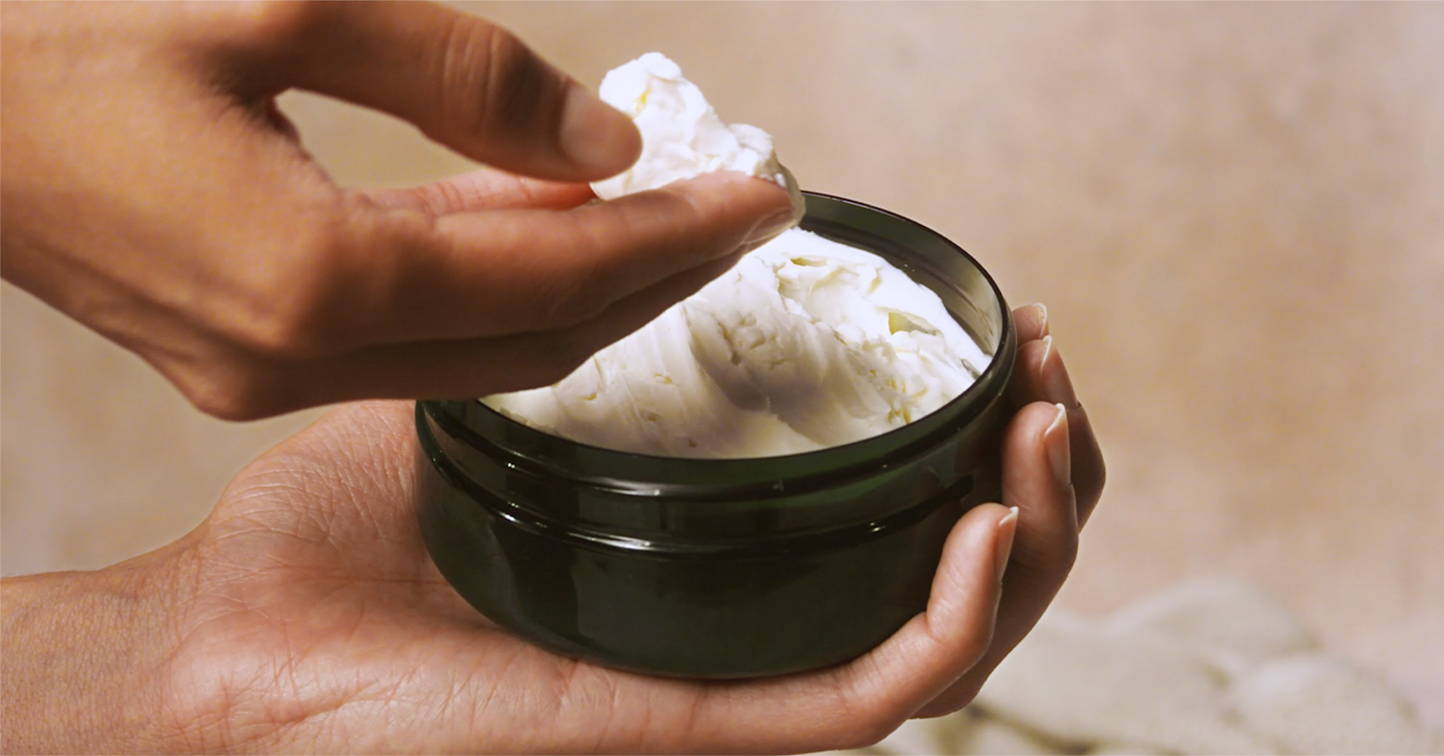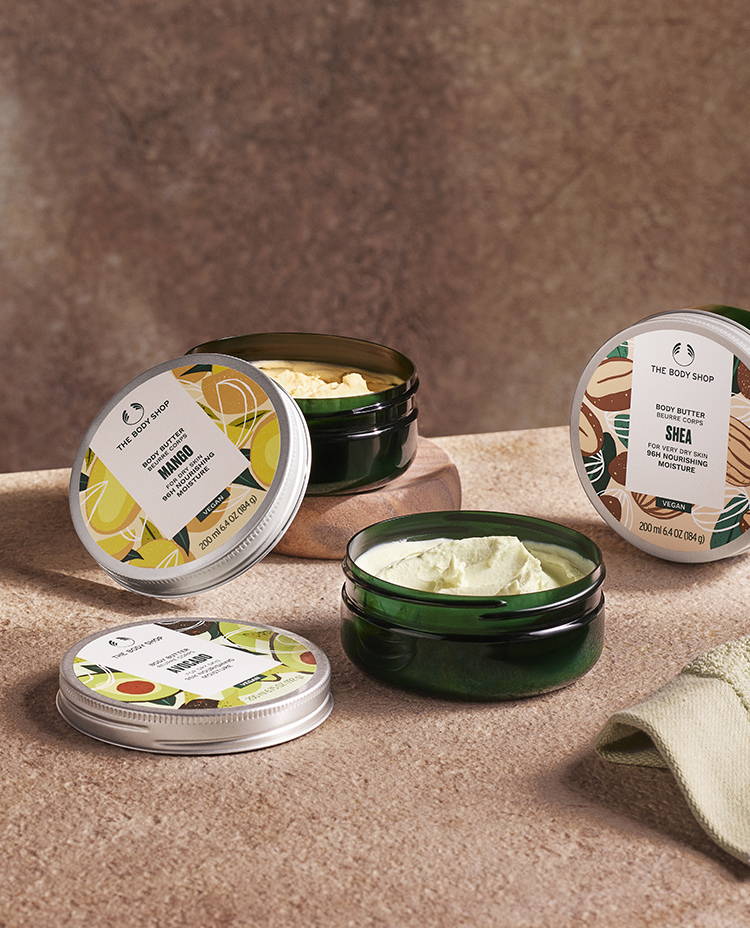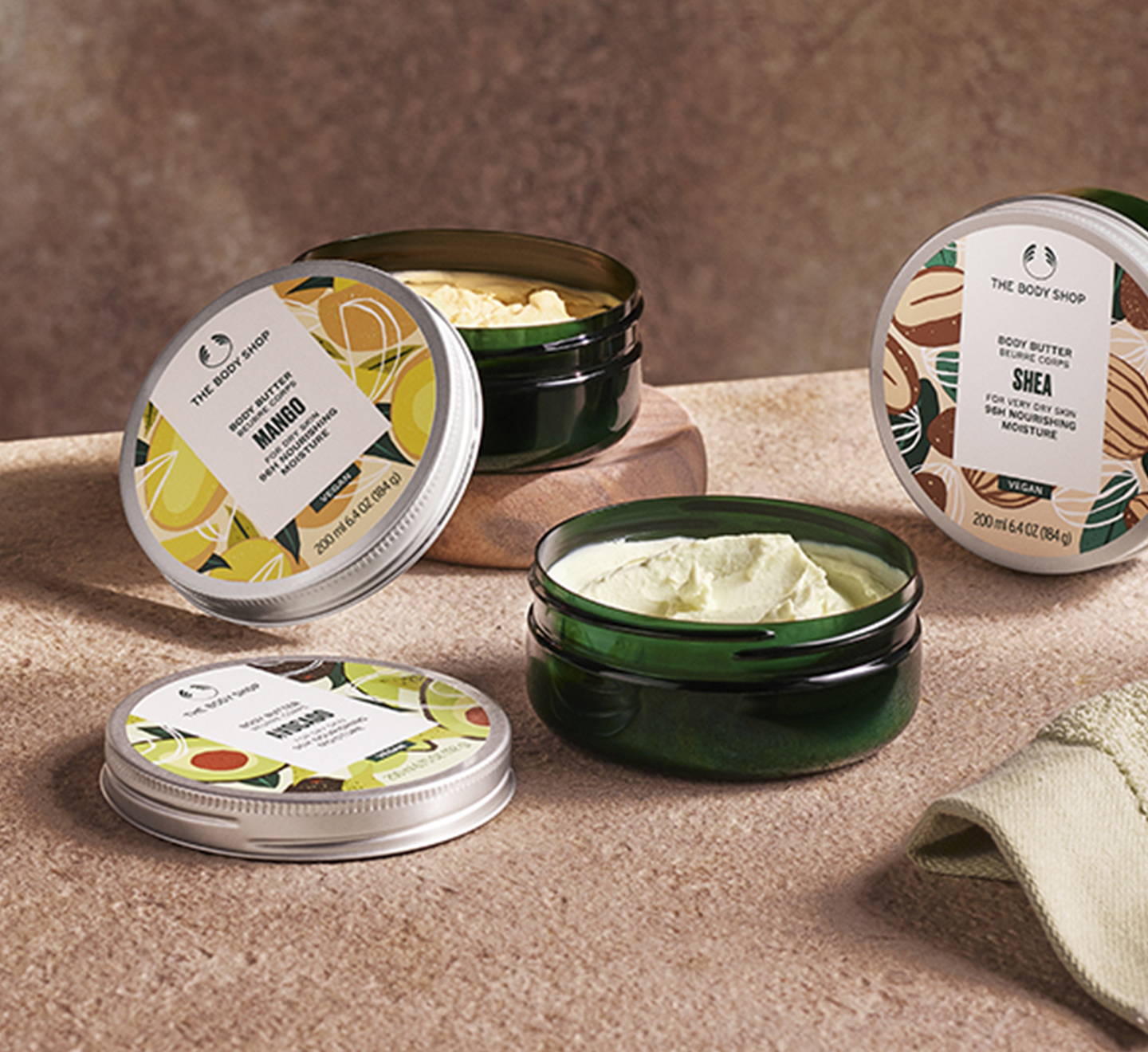 Body butter vs Body Lotion: What is the difference?
The difference between Body Butter and body lotion is the consistency. Lotions feel lighter and have more water content, containing less concentrated oils. Whereas Body Butters, which are infused with oils, feel thicker and a lot richer on the skin.
When you slap on a dollop of Body Butter you're committing to a good rub-a-dub-dub, which feels gorgeous and nourishing, helping your skin feel silky-smooth whatever the weather. If your skin is on the oily side or your daily routine is rushed and you need to just whack on some quickly absorbed moisture, then our lotions might be the easy-come, easy-go ones for you.
More common questions about Body Butter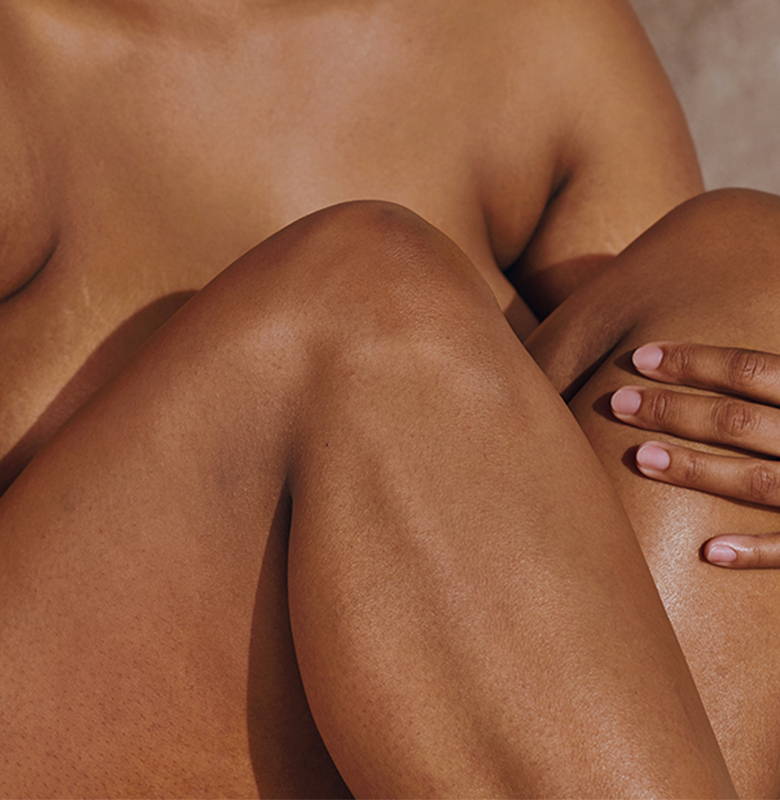 How long will your Body Butter last?
Depends a little bit on the shape of your moves. Our Body Butters are full of nutrients, and less is definitely more in the case of these creamy little groovers. If your skin is dry and you're a super-slatherer you may go through a tub faster, but as a general rule, a small luxurious dollop will get to work across your entire body and one tub should last you several months.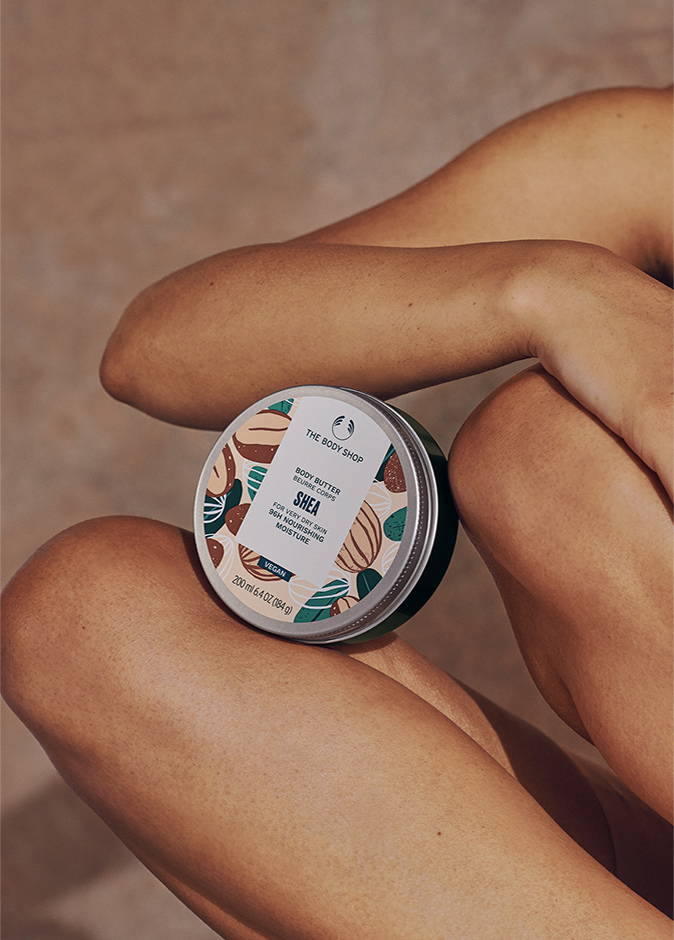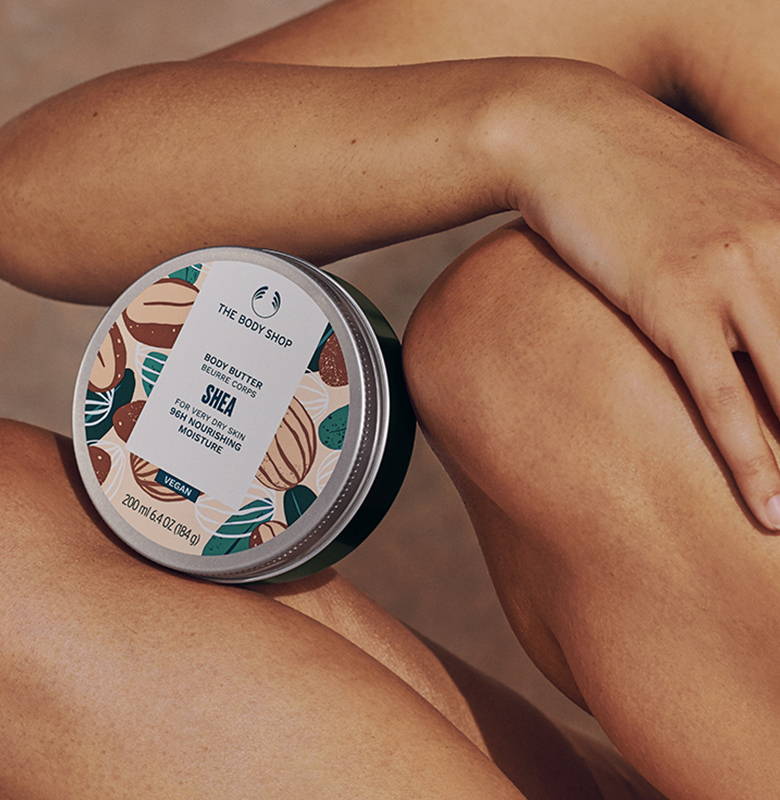 How should you store your Body Butter?
Our Body Butters are pretty low maintenance, but as with any hydrating number, always put the lid back on after you've used it to keep moisture in. And pop away in a cool dry cupboard to keep away from any sources of intense heat. That way, it will only be your disco partners who can feel the sizzle.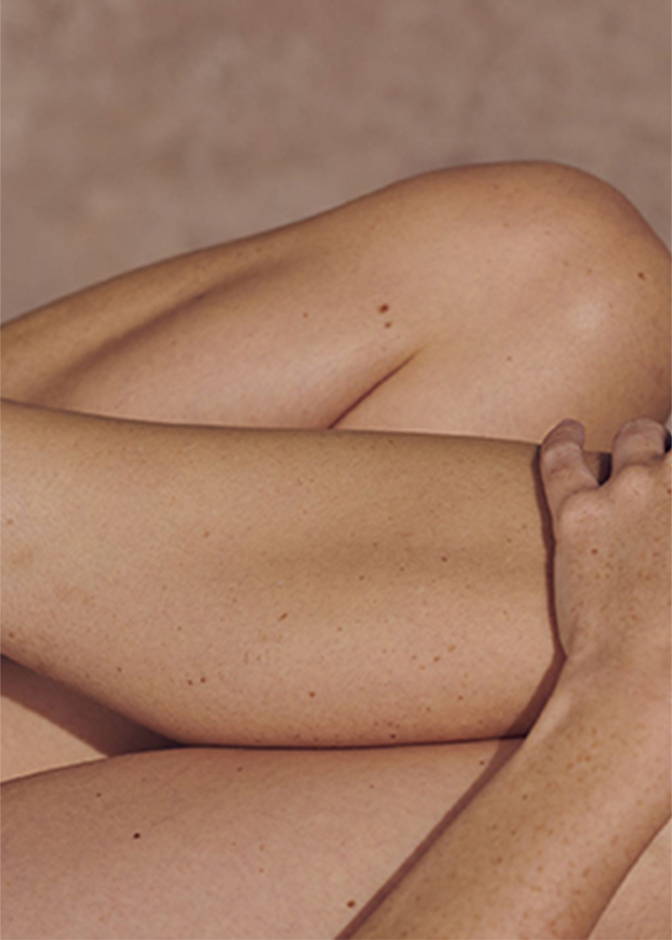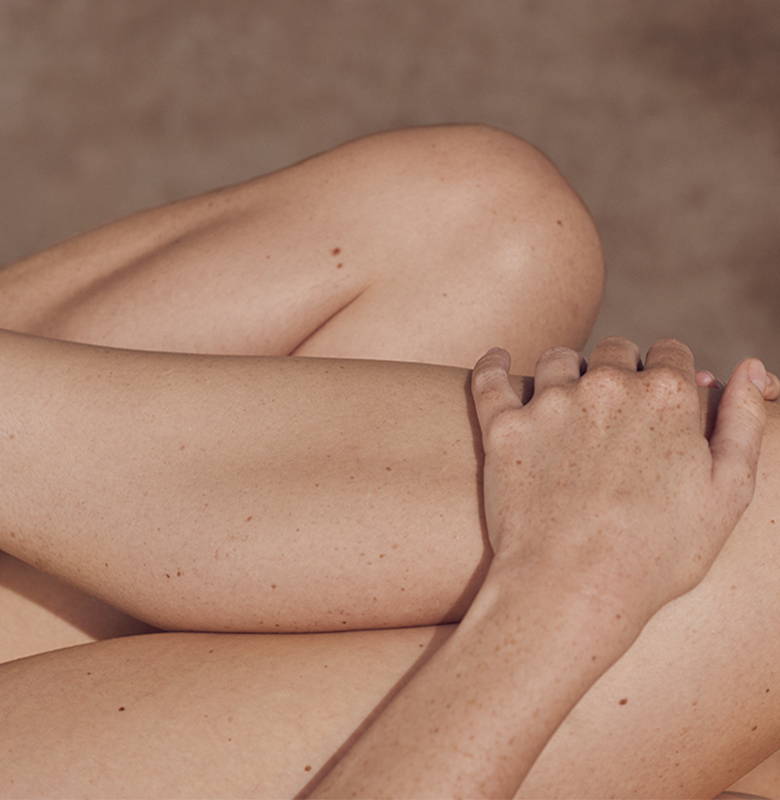 Our Body Butters will eventually go past their best but they do have a helpful symbol on the tub – a slightly opened pot with the number of months you have to use it once it has been opened. But we're fairly sure you and your Body Butter won't be able to leave each other alone for long, and all that body goodness will get soaked up well before the use by date.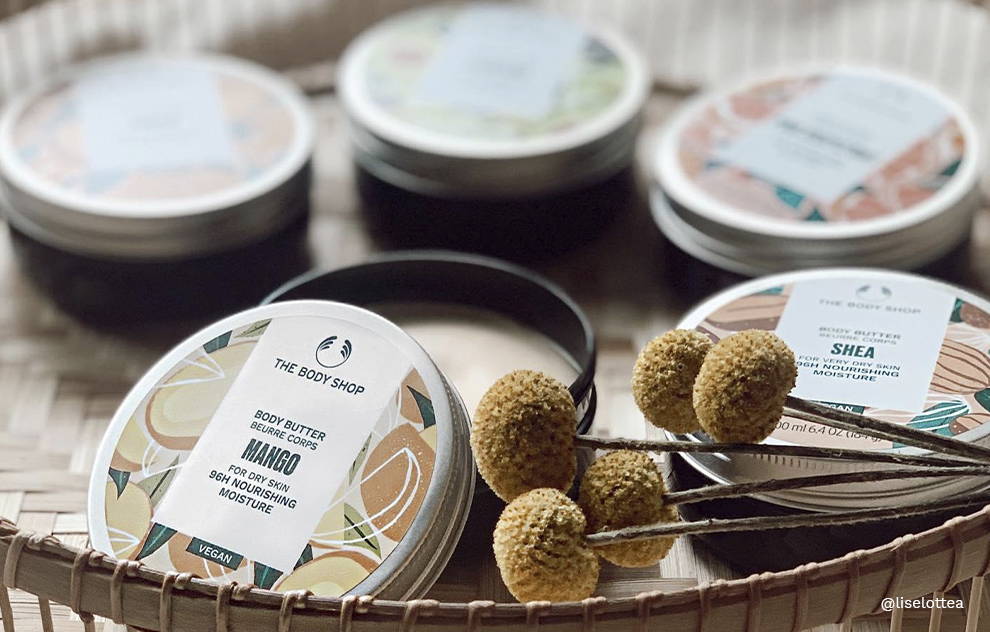 Which Body Butter is for me?
Now you know everything there is to know about Body Butters, discover which one is best for your skin's needs.