BENEFITS OF TEA TREE FOR THE SKIN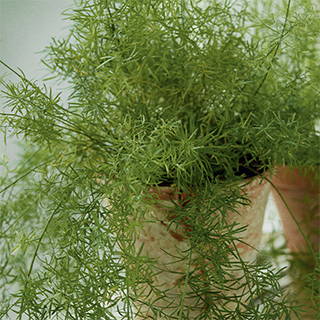 BENEFITS OF TEA TREE FOR THE SKIN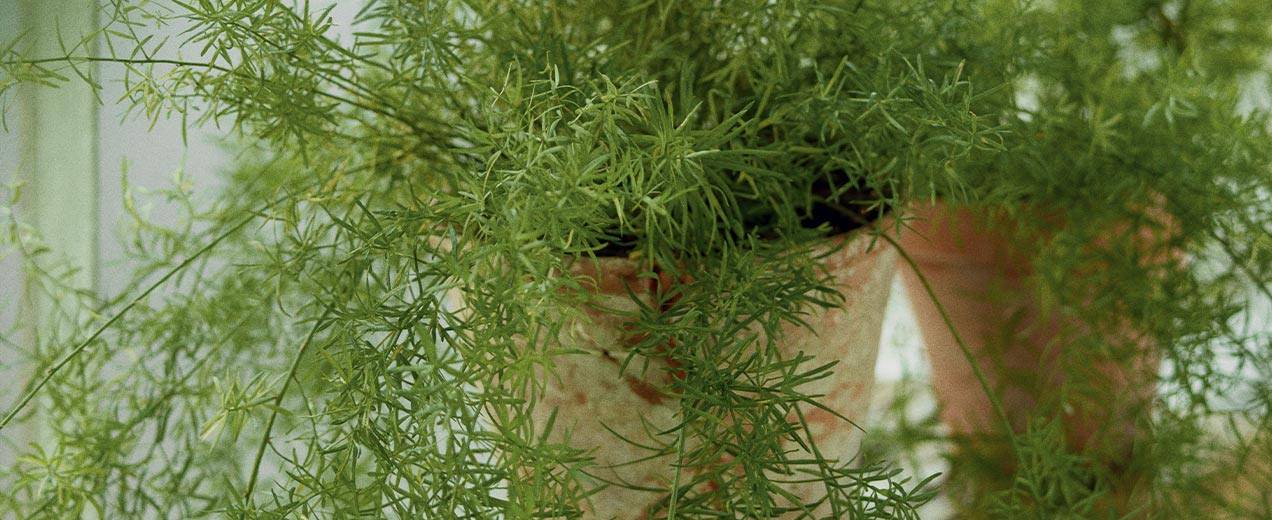 We understand blemishes can get under your skin in more ways than one. And though we're all about embracing imperfections, we also want you to feel in control of your skin. If you often find yourself battling with blemishes or struggling with oily skin, turn to tea tree – a powerful yet natural ingredient that helps skin feel cleansed, purified and mattified. Discover how this small but mighty plant can help oily, blemish-prone skin.
Tea tree is a small plant that grows in tropical climates. The leafy plant is typically harvested for its oil which is known for its cleansing and purifying properties – hence why it's so popular in skincare, especially for those with oily, blemish-prone skin. Not only does it help to reduce the appearance of blemishes, it works with your skin to help keep them at bay too.
What's so special about our tea tree? We source our Community Fair Trade tea tree from a number of farms and independent farmers in rural Kenya. They steam-distil the tea tree leaves within 12 hours of harvesting to ensure our Tea Tree Oil is at its most pure and potent. And since tea tree has natural purifying properties, the crops don't need chemicals to fend off pests.
Our trade helps provide farmers working within our producer group with a steady income in an area where employment opportunities are low. It's how we make sure we source the best quality ingredients while having a positive impact on people and the planet.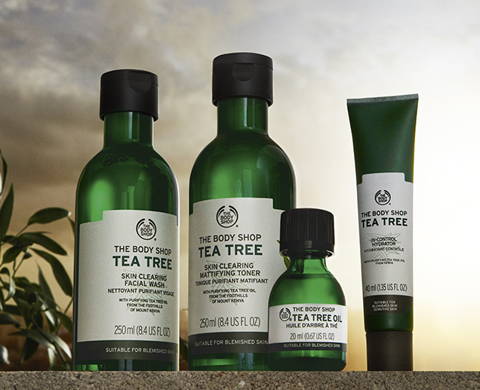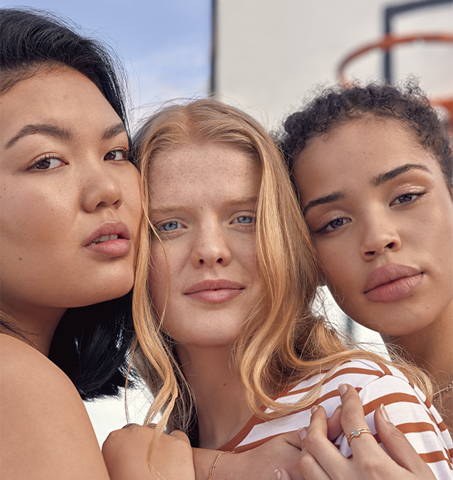 WHAT ARE THE BENEFITS OF TEA TREE OIL FOR SKIN?
HELPS REDUCE THE APPEARANCE OF BLEMISHES
Blemishes can be caused by a number of things – hormones, air quality, dehydration – and are formed when sebum builds up inside your pores. Our Tea Tree Oil helps cleanse your pores and helps blemishes appear smaller over time.
HELPS TO MINIMISE THE APPEARANCE OF PORES

Pores are the tiny openings in our skin that release oil and allow our skin to breathe. Those with oilier skin types are likely to have larger pores as they are producing more sebum. Our Tea Tree Oil helps to purify your pores and minimise their appearance for more refined look.
HELPS PREVENT PORES FROM FEELING CLOGGED

It can be hard finding the right products to put on blemish-prone skin, since the last thing you want to do it clog your pores further. Thankfully, our Tea Tree Oil helps prevent your pores from feeling clogged, leaving you with more clearer looking skin.
FEELS WEIGHTLESS ON THE SKIN

Our Tea Tree Oil is featherlight on your skin, meaning your skin is never left feeling oily or covered in product. Instead, it's light and so refreshing you can smell it. The only thing you can feel is the power of our Tea Tree Oil working on your skin.
BEST ROUTINE FOR BLEMISH-PRONE AND OILY SKIN
Suffering from blemishes can be difficult. So how do you take control of your skin before blemishes strike? Our 4-step daily Tea Tree routine has your back and is here to help purify your skin, so that you can feel more confident and in control.
1. Dampen your face with warm water. Squeeze some of our refreshing Tea Tree Skin Clearing Facial Wash onto the palm of your hand and massage into your face, moving in circular upward motions until the product has lathered. Rinse off with warm water and pat dry.
2. Follow up with our Tea Tree Skin Clearing Mattifying Toner. Apply a few drops to a cotton pad and sweep across your full face.
3. Just because skin is oily, doesn't mean it's not dehydrated. Squeeze a small amount of our Tea Tree In-Control Hydrator onto your fingertips and massage gently into your skin.
4. Finally, tackle problem areas with our small but mighty Tea Tree Oil. Apply a few drops onto a cotton pad and apply to your targeted areas to help reduce the appearance of blemishes.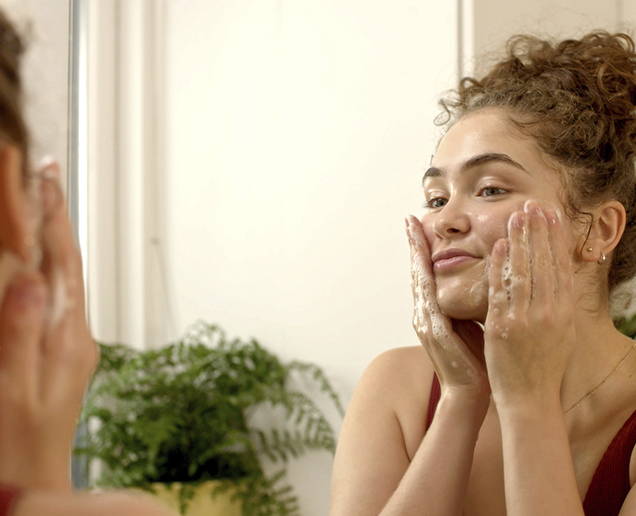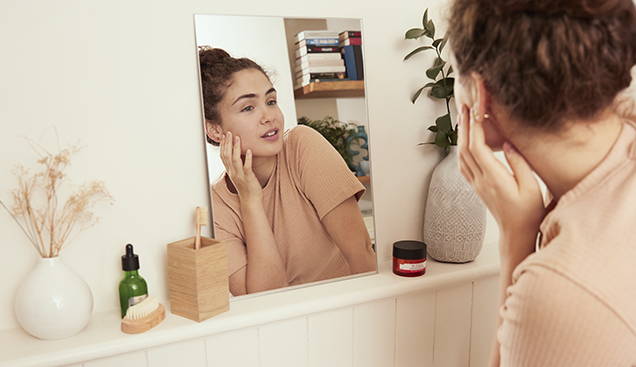 During your period, your skin can be very temperamental, especially during the different phases of your cycle. One day your skin could look glowing and the next you've had flare up.
Our Tea Tree routine is great way to help you feel confident and in control of your skin during your period. Our powerfully purifying Tea Tree routine works with your skin to help it look clearer and feel healthier. In fact, 79% of users agreed they felt in control of their skin, even while on their period and 83% agreed that their skin felt purified after using Tea Tree routine* during their period.
*Based on using the washer, toner and oil day and night for 4 weeks.
*Based on using the washer, toner and oil day and night for 4 weeks.
There are many misconceptions about how to handle oily and blemish-prone skin. And whether to moisturise is one of them.
When the skin produces excess oil, it can often feel congested, leading those with oily skin to avoid heavy creams. The last thing you want to put on oily skin is an overly rich lotion, right? However, one of the best ways to care for oily skin is to keep it hydrated. After all, oily skin gets thirsty too.
Even though oily skin doesn't feel dry, it doesn't mean it's not dehydrated. This is where our new Tea Tree In-Control Hydrator comes in. Infused with Community Fair Trade tea tree, it keeps your skin hydrated for up to 24hrs. It's a super light hydrator which helps to cool and purify oily and blemish-prone skin. It smooths over the skin and sinks in straight away, helping it look less shiny, without clogging the pores.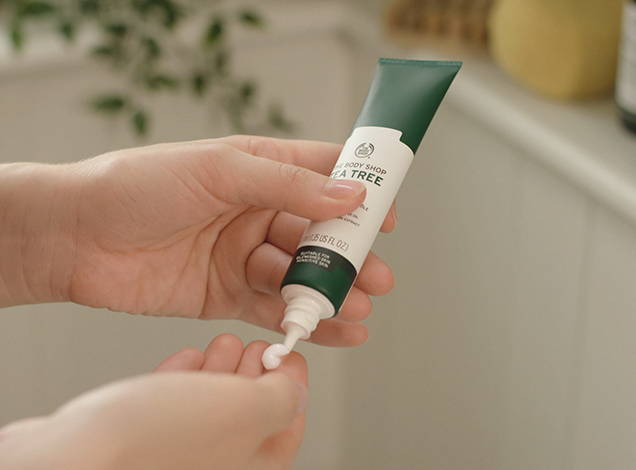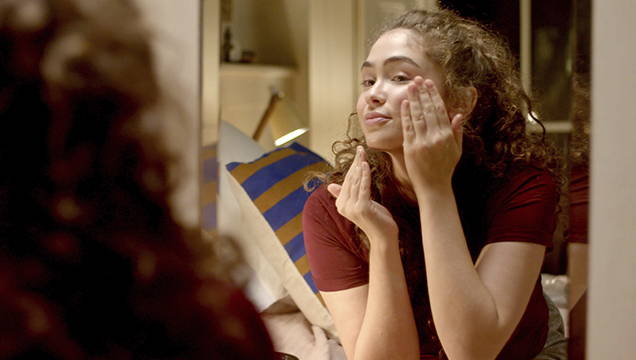 Still wanting to give your skin some TLC? Our Tea Tree Night Mask is the perfect treat for those looking to give their skin some overnight care. It's a lightweight, gel-like mask that's enriched with Community Fair Trade tea tree oil, known for its purifying properties. Use 2-3 times a week to help purify and refresh your skin.
1. Take a generous dollop of the mask into your hand and apply all over your face.
2. Leave it on overnight and let it work with your skin while you sleep.
3. Rinse off in the morning with warm water and your favourite facial wash.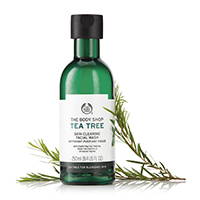 Tea Tree Skin
Clearing Facial Wash
"This has become a crucial part of my skincare routine along with other products in the Tea Tree range. My skin is pretty oily, and blemishes are a constant problem, but I've really noticed a difference since using these." – Tiger28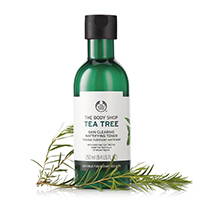 Tea Tree Skin Clearing Mattifying Toner
"Love this! Perfect for applying to my T-zone. Since using it regularly I have had compliments on my complexion and feel like it has truly made a difference for the better." – Lillybingo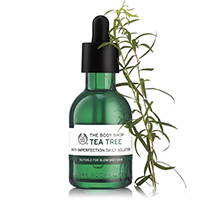 Tea Tree Anti-Imperfection Daily Solution
"My skin has never felt so smooth. A few drops goes a long way to get rid of any blemishes and bumps. Favourite purchase from their range, would highly recommend." – Neeya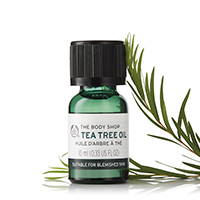 "This amazing oil has done me wonders with fading away my blemishes and is definitely a key staple in my beauty regime. Love it so much and I will forever be purchasing!" – PrincessRuna
DISCOVER THE REST OF OUR TEA TREE RANGE
OTHER WAYS TO USE TEA TREE OIL
Though tea tree oil is commonly used in skincare for its purifying properties, it also has other benefits that we think you'll enjoy…
1. Use bowl of hot water, place a towel over your head and position your face over the bowl to steam your face and relax the pores before applying a drop of Tea Tree Oil to any blemishes.
2. Pulse points – pop a couple of drops of Tea Tree Oil on your temples and take a few deep breaths. Take a few minutes for yourself each day to complete breathing exercises and de-stress from your day.
3. Blemishes – dab a few drops of Tea Tree onto your blemishes. With its powerful, purifying properties, our Tea Tree Oil is great for quick application to help reduce the appearance of blemishes.
4. Foot soak – freshen your tired feet by popping a couple of drops of Tea Tree Oil into a bowl of warm water. Submerge your feet, sit back and relax.
5. Pop on a tissue – Tea Tree Oil has a fresh, uplifting scent. Pop a few drops on a tissue and breathe in! Some people do this whilst on a flight to freshen up the air they breathe in.
6. Shampoo – Some of our customers love to add a few drops of Tea Tree Oil to their shampoo as they feel it soothes their scalp and minimises itching.
7. Body Blemishes – Blemishes don't always stay on the face – so use Tea Tree Oil all over to keep those blemishes at bay.