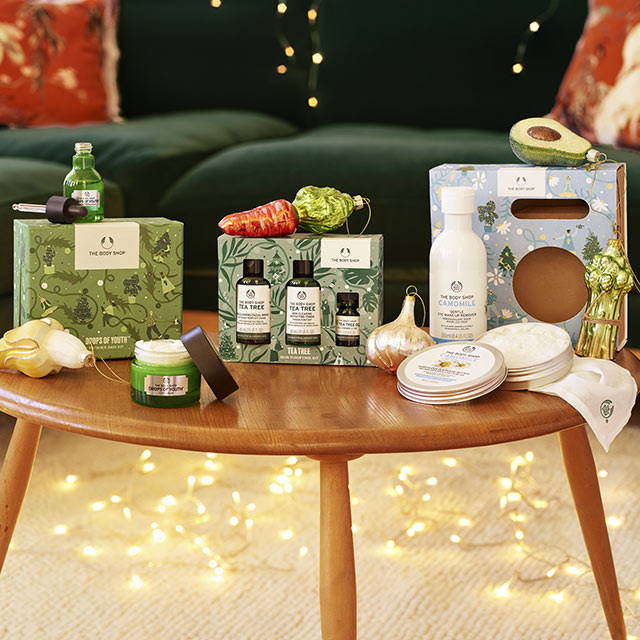 SHOP CRUELTY-FREE WITH CONFIDENCE – NO MORE STRAINING YOUR EYES AT THE SMALL PRINT.
Our vegan friends do so much to look out for the creatures on this planet, we want to make it easy for them to take care of themselves too. The same goes for all the lovely people who are buying them gifts. While everything we make is cruelty-free, we offer a huge number of products that are suitable for vegans, from our make-up ranges to our most-loved, nature-inspired body care treats. We've rounded up some of our favourite beauty gifts for vegans – or for anyone who wants to lean toward a plant-based lifestyle. After all, looking good isn't just for vegans…
"The Body Shop has proudly always been 100% cruelty-free, right from the start. But did you know around half of our range is entirely vegan?"
- Kasia Nawrocka, Head of Gifting at The Body Shop
VEGAN SECRET SANTA GIFT IDEAS
Secret Santa can give us a brain freeze at the best of times. If you're not sure which ingredients make it onto the naughty or nice lists of vegans, it can be a little nerve-wracking to know where to start. Don't worry. We've got you covered with this roundup of our favourite little surprises to help your vegan friend feel properly pampered without compromise.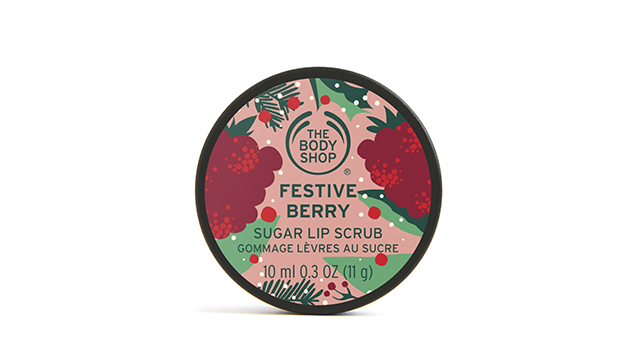 Available in two special edition scents, Festive Berry or Warm Vanilla, each lip-loving scrub is made with sugar and Community Fair Trade almond oil to help pouts feel nourished and smooth.
There's nothing quite like slathering on a face mask to feel properly pampered. Help get that glow with the Himalayan Charcoal Purifying Glow Mask. Care for dry skin with the Hemp Overnight Nourishing Rescue Mask. Wake up tired skin with the Nicaraguan Coffee Intense Awakening Mask.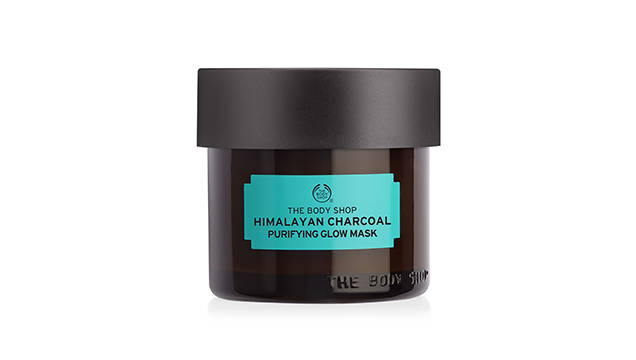 Totally vegan, totally awesome. We've got plenty of ways to pamper every beautiful body – pocket-sized hand creams to care for hardworking palms and pinkies, fragrantly fruity goodies to make a splash at bath time and hydrating heroes to help skin feel seriously smooth and nourished. These gifts are at the top of our list.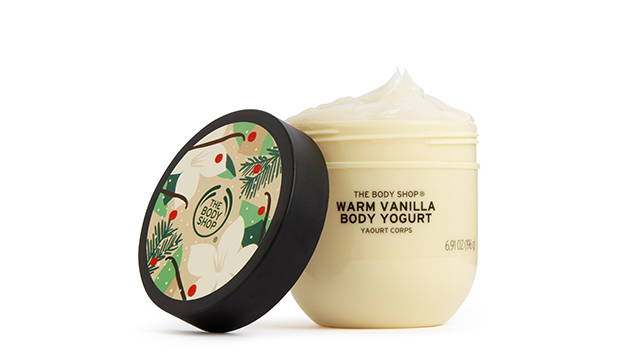 Made with Community Fair Trade organic almond milk from Spain, our light, vegan gel-cream Body Yogurts absorb in an instant to provide up to 48hr moisture and reveal radiant-looking skin. They even absorb straight into damp skin. With a whole range of nature-inspired scents to explore, the only tricky part is picking a favourite…
Christmassy Hand Cream Trio
Spread the love with our vegan, pocket-sized hand creams. It's the perfect way to try all three of our special edition seasonal scents – fruity Festive Berry, floral Winter Jasmine and creamy Warm Vanilla. They're perfect for helping hands feel soft, smooth and protected on-the-go.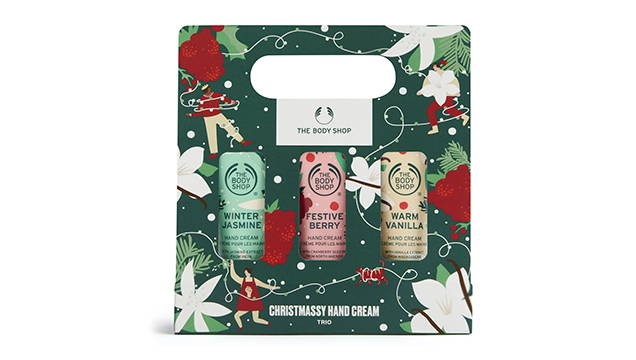 Our hair is never 'just' hair. It's an extension of us, a way to embrace and celebrate identity, pride and self-expression. The same goes for our haircare, so it's important our plant-based pals can find vegan and cruelty-free formulas that work like a dream on their hair. We've picked a couple of our favourites below. Hair goals are just a shower away.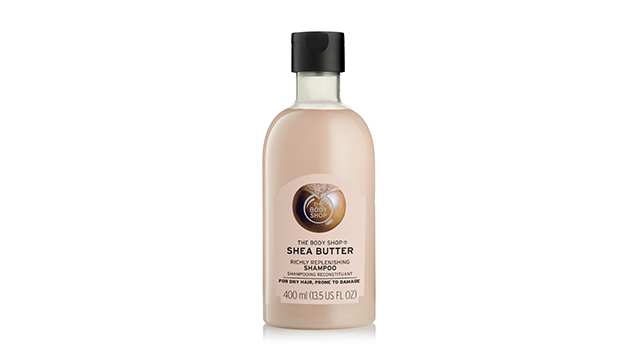 Shea Richly Replenishing Shampoo
A rich vegan treat for dry, damage-prone hair, this nutty shampoo is made with Community Fair Trade shea butter from Ghana, handcrafted by women who have used shea to intensely nourish dry hair for generations. This beautiful blend helps to leave hair feeling nourished without feeling stripped of moisture.
Banana Truly Nourishing Hair Mask
This creamy vegan favourite helps dry hair to feel intensely nourished from root-to-tip. Made with real banana puree and Community Fair Trade Brazil nut oil from Peru, this rich formula helps locks to look nourished and instantly shinier. It also smells ridiculously fruity.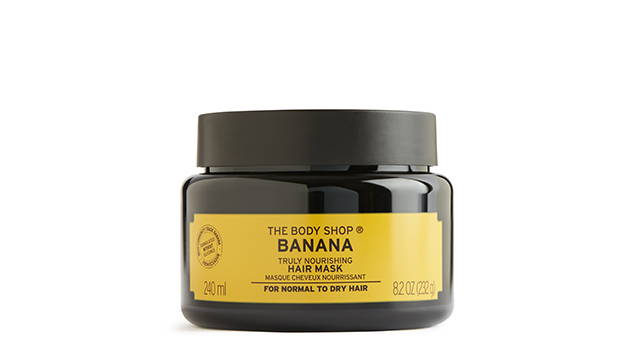 Tested on men, not animals. You're in good hands with our selection of vegan gifts guys will love, whether he likes to keep things simple, ALWAYS steals your products, or loves a good shelfie as much as a selfie. Now he can nail that shave effortlessly and ethically. Check out our favourite fail-safe grooming goodies here.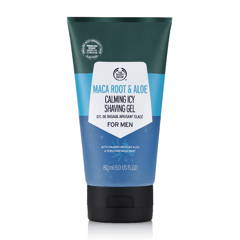 Maca Root & Aloe Calming Icy Shaving Gel
Smooth operators – meet the secret ingredient to a close shave. Made with maca root, Community Fair Trade organic aloe vera and an invigorating menthol scent, this vegan formula leaves skin feeling calmed, cooled and softer, helping to reduce the appearance of post-shave redness.
STILL LOOKING FOR THE PERFECT GIFT?
Don't worry if you're still struggling to find a gift for that special someone. We have gifts for everyone on your list. Check out our Gift Hub and browse by recipient and explore all of our gifts in one place.