OUR GUIDE TO
ECO-FRIENDLY GIFTING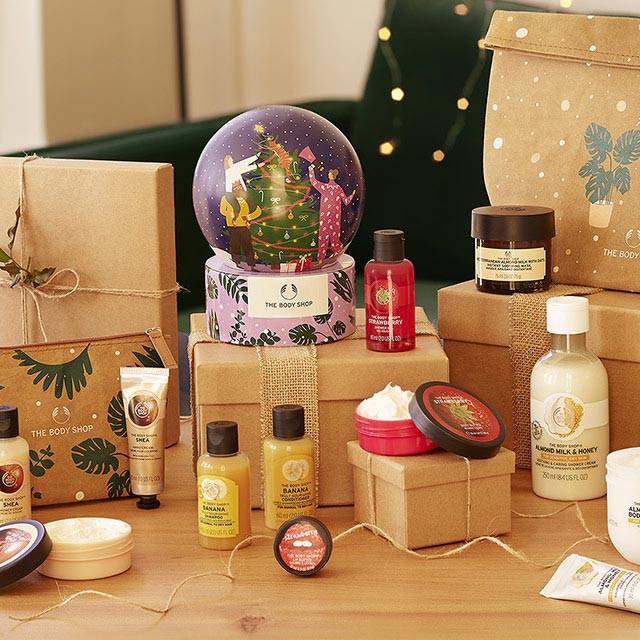 OUR GUIDE TO
ECO-FRIENDLY GIFTING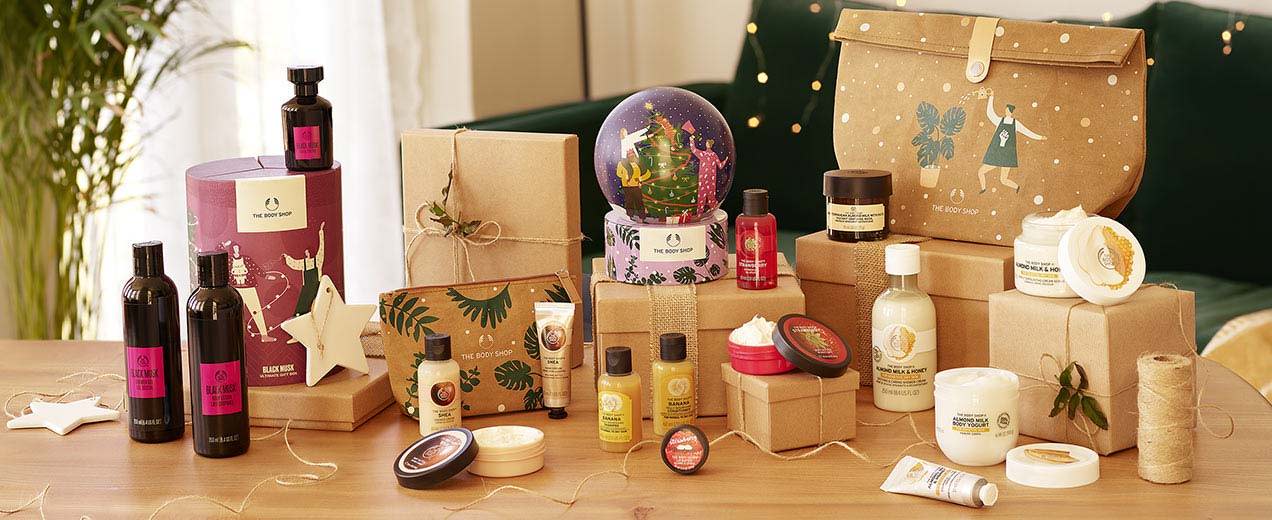 HOW TO BE A LITTLE GREENER THIS CHRISTMAS
Christmas is the most wonderful time of the year. But as it rolls around each year, it's harder to ignore the impact it has on the planet.
At The Body Shop, we're trying to live a little greener. Through schemes like Return, Recycle, Repeat and Community Fair Trade recycled plastic, we try to make sure our products have a positive impact. We know it can feel a bit overwhelming trying to do your bit, but even the smallest change in behaviour can have a huge impact.
By being mindful of the way we shop, we can make sure the world we live in is a cleaner one. So, the next time you're shopping for a gift, why not put a little extra thought into how it impacts the planet?
With everything in excess, from our turkeys to gift tags, Christmas can be tough on the planet. This got us thinking, how can we make sure our next Christmas, and the one after that, is greener than the last?
Though there are many things we can change when it comes to our Christmas habits, we thought we'd take a look at how to be more sustainable when it comes to gifting. Everyone loves to spoil their loved ones with gifts, but gifting is a big contributor when it comes to Christmas waste. Here are a few ideas to for ways to cut down your environmental impact at Christmas.
Choose gifts that give back
Our Community Fair Trade programmes ensure small-scale farmers, traditional artisans, and rural co-ops all over the world are paid a fair price. In exchange for raw, quality ingredients, we offer good trading practices and prices that help fund community projects.
Our entire Shea range is made with Community Fair Trade shea butter. It's handcrafted by the Tungteiya Women's Association in northern Ghana and helps 640 women from 11 villages. Our Tea Tree range is made with Community Fair Trade tea tree oil which is sustainably sourced from a number of independent farmers in Kenya. Both ranges have treats that make perfect gifts, like our intensely nourishing Shea Body Butter and our powerfully purifying Tea Tree Anti-Imperfection Night Mask.
Pick products with a positive impact
There are ways to cut back on plastic. In an effort to help empower people and the planet, we use Community Trade recycled plastic from Bengaluru, India, in our 250ml shampoo and conditioner bottles.1 This partnership helps empower the waste pickers we support with access to more sanitary working conditions, a fair price and the respect and recognition they deserve.
Want in? Pick our Puree Bliss Banana Haircare Duo, containing our nourishing and fruity Banana Truly Nourishing Shampoo and Conditioner as well as a super fun Monkey Hair Wrap. Or, if you prefer something a little more zingy, our flake-shaking Ginger Shampoo and Ginger Conditioner have got a lot to feel good about. Wash away loose flakes and kick hair into action.
Consider B Corps™ (like us)
B Corps™ believe business should be a force for good. To become a certified B Corp™ every business goes through a challenging assessment to ensure they meet the highest verified standards of social and environmental performance, transparency and legal accountability. B Corps™ don't just care about profit – they care about people and the planet too; and use the certification process to prove it. Across the globe, B Corps™ – like The Body Shop – work to create stronger communities and healthier environments through their employment and business practices, trade partnerships, advocacy and project work. So, every time you shop with a B Corp™, you're supporting a business that's taking action to create a better, more inclusive and sustainable world.
Choose vegan and cruelty-free gifts
We're all becoming much more aware of the positive impact veganism has on the planet. It cuts down on greenhouse gases, frees up land space and saves water2, to name a few benefits. As many of us adopt a more plant-based lifestyle3 – whether that's through our eating habits or through our skin and body care routines – more resources have become available for brands to adapt without compromising on quality. Interested? Check out our vegan Carrot collection, made with wonky, organic carrots, Drops of Youth™ Bouncy Sleeping Mask and Moringa Body Yogurt. By shopping vegan, you'll not only be making your favourite vegans happy but doing that little bit to help the environment too. And why not check out our vegan gift guide to get a feel for all of our vegan treats?
SHOP OUR SUSTAINABLE GIFTS
SUSTAINABLE CHRISTMAS GIFT IDEAS
Soothing Almond Milk & Honey Ultimate Gift Box
Our biggest skin-soothing gift is back. And it's had a mini make over. The new packaging has been made from paper with no plastic and has helped cut down on 9 tonnes of waste. So, your loved one can enjoy their favourite gift box without compromising the planet.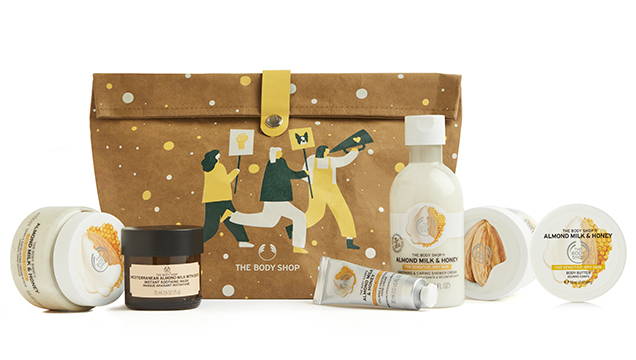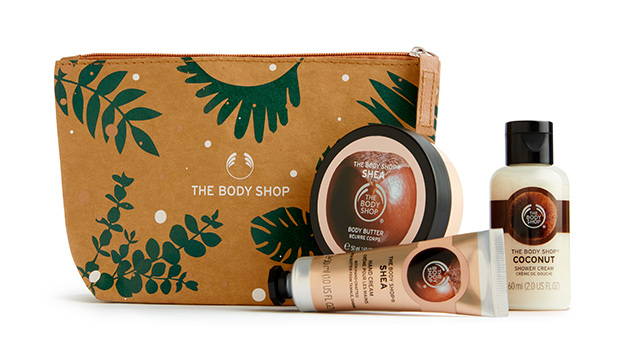 Pamper with our gift pouches, each filled with Hand Cream, Shower Gel and Body Butter in your chosen. The bags are reusable (that's a gift bag sorted for next year), and made from paper that can be wiped clean instead of having to put it in the wash.
Lather & Smooth Snow Globe Gift Dome
Filled with minis of our Strawberry Lip Butter, Body Butter and Shower Gel, as well as our Banana Shampoo and Conditioner, this totally fruity treat makes a great gift. But that's not all – made with tin and a coin slot, it can be upcycled into a money box.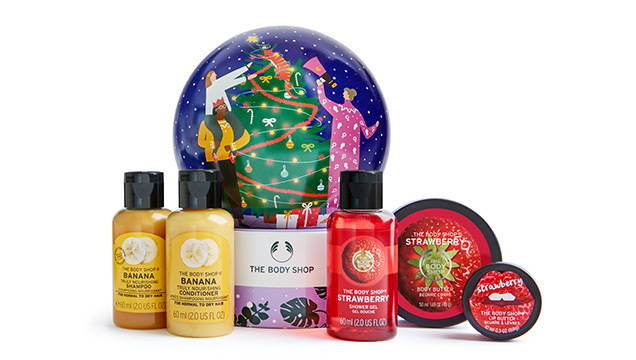 ECO-FRIENDLY CHRISTMAS DECORATION IDEAS
When it comes to being more sustainable at Christmas, you've got to think beyond gifting. From the bits of tinsel wrapped around your picture frames to the plastic decorations hung on your tree, those festive finishing touches of your home also play a huge part in impacting the environment. Where do they go once you've finished with them? Sure, they may be recycled for a few more years, but after that? Here are a few simple ways to be a little more eco-friendly with your Christmas decorations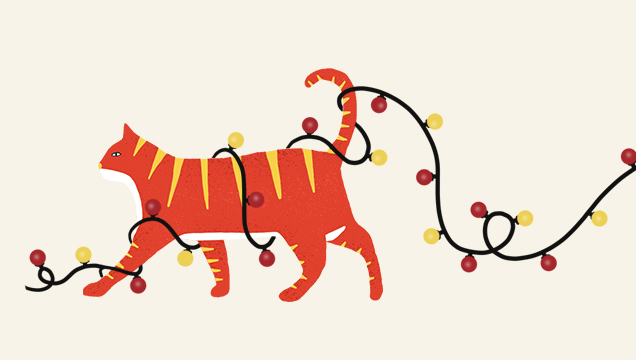 Swap incandescent lights for LEDs
Did you know LED lights use up to 80% less energy than their traditional twinkling equivalent? LED bulbs also last a lot longer than incandescent lights, meaning they're much more environmentally friendly and will see you through the years. As LEDs consume less power, they also reduce greenhouse gas emissions by almost half a ton.4 Now that is energy saving!
Think about your decorations
The best decorations are the family heirlooms that emerge every year, like that papier-mâché Christmas pudding you made when you were 12 – it's instantly fun and eco-friendly and your mum just can't get enough. But if you do love to add new decorations to your collection, look for ones that are made from brass, glass and wood rather than plastic.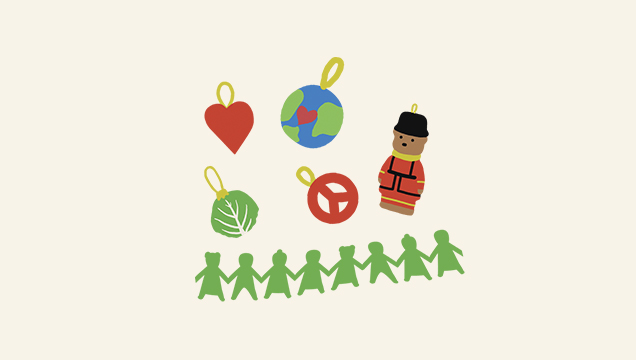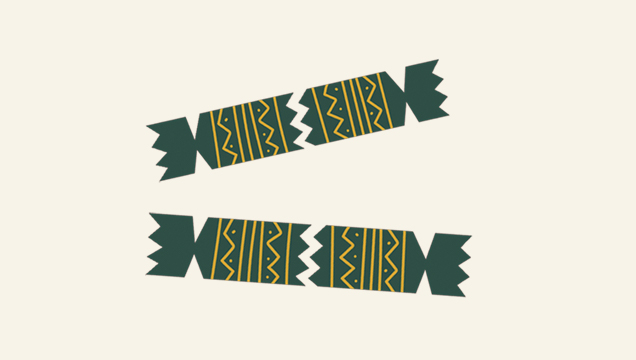 Reconsider Christmas crackers
It's estimated that around 40 million Christmas crackers are binned on Christmas day.5 And inside those crackers are plastic toys, jokes and hats. That's a lot of excess waste. But that's not to say you have to give up the joy of pulling a cracker with your family. Instead, opt for crackers that are made from cardboard that can be recycled and with gifts inside that are made from natural materials or even food like chocolate. (Fact: you can never have too much chocolate on Christmas Day).
Christmas trees: real vs fake
While artificial Christmas trees are reusable and will last you a good few years, they're not actually recyclable. In fact, they have more than twice the carbon footprint than a real tree.6 A typical 6'5" artificial tree has a carbon footprint equivalent to about 40kg of greenhouse gas emissions. This is double that of a real tree that ends up in landfill and more than ten times that of a tree which is burnt. This means you'd need to reuse your plastic tree for 10 years for it to have less of an impact on the environment than a real tree.7
Pretty crazy, right? So, what to do when buying a real tree? Friends of the Earth advise us to shop local and keep an eye out for an FSC certificate to avoid emissions from transporting and importing.7 If you can, buy a pot-grown tree so that when Christmas is over, you can plant it in the garden or re-pot it and use it again next year.8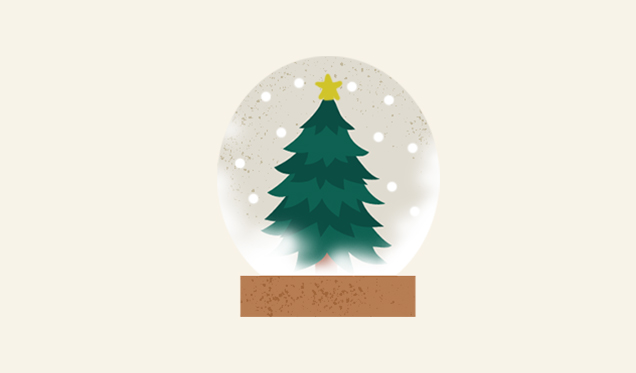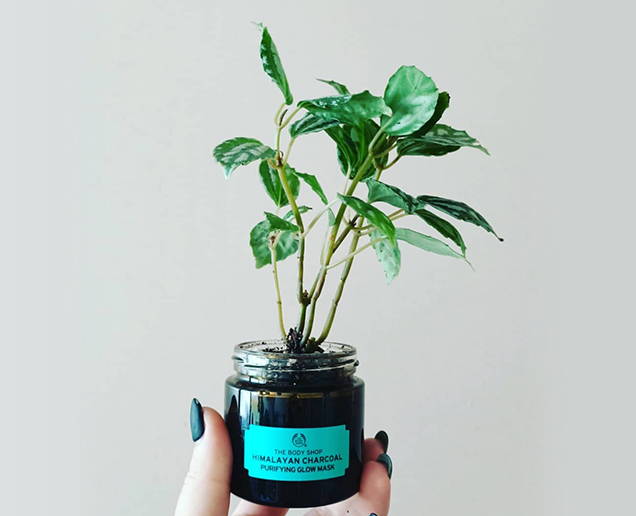 UPCYCLING AND RECYCLING GIFTS
We've all experienced getting a gift we don't love or perhaps already have. It can't be helped. In fact, in 2018, Australians spent around $400m on 10 million unwanted gifts.9 And each year the UK spends a combined total of around £700m on unwanted presents.10
Typically, unwanted gifts are thrown into your wardrobe and forgotten about, or the unlucky ones end up being thrown out with the wrapping paper. But there are so many ways to be more conscious with your unwanted gifts – you just need to get creative.
Instead of throwing them out, why not upcycle or rehome them? You could make a reed diffuser out of a body mist or you could put soap bars in your drawers to keep your laundry smelling fresh.
Exhausted those ideas? Donate unwanted gifts to your local charity shop, children's ward, school or homeless shelter. You could even bundle your unwanted gifts together for a charity raffle. After all, Christmas is all about giving back and there's a lot of joy that comes from donating unwanted gifts and raising money for a good cause.
THE REAL MAGIC OF CHRISTMAS
While you're considering how to be a little more conscious this year, why not also take a moment to reflect on what the real magic of Christmas means to you?
For us, it's the messy, making-it-up-as-you-go-along, laugh out loud moments. It's badly wrapped presents, wonky Christmas trees, embarrassing Christmas jumpers and overly competitive board games. These are the joyfully imperfect moments of togetherness that make the best memories.
For us, the real magic of Christmas is made together.
STILL LOOKING FOR THE PERFECT GIFT?
Don't worry if you're still struggling to find a gift for that special someone. We have gifts for everyone on your list. Check out our Gift Hub and browse by recipient and explore all of our gifts in one place.