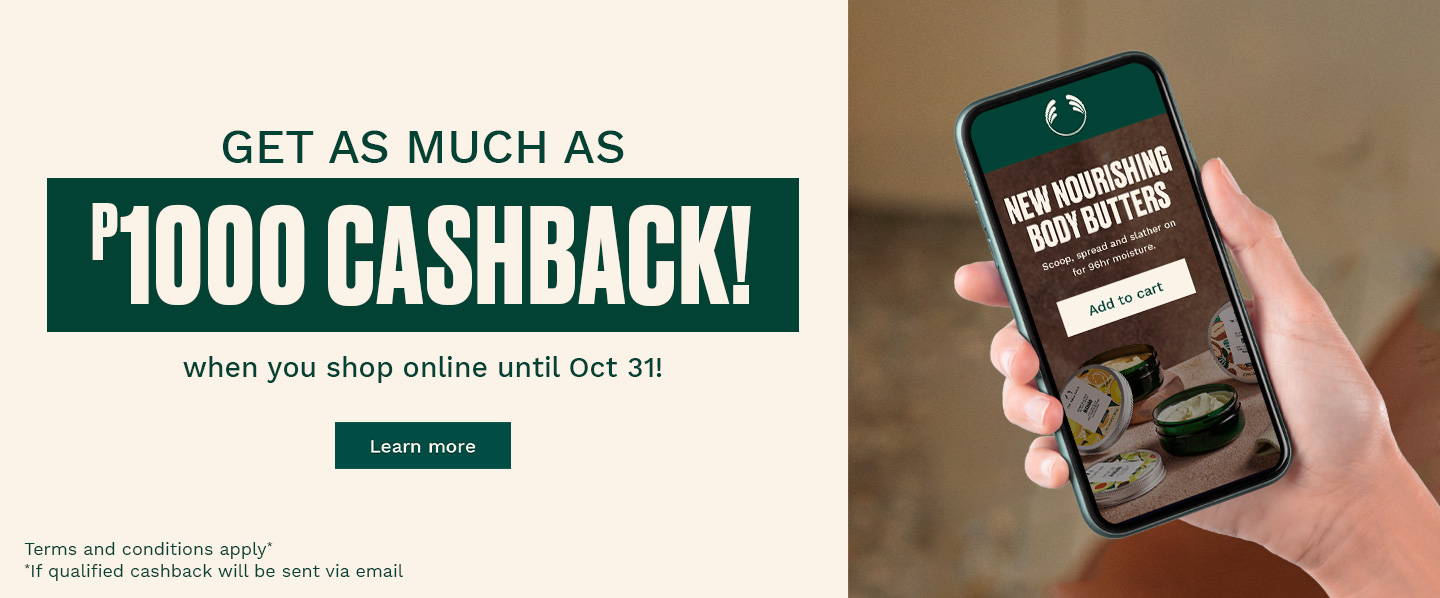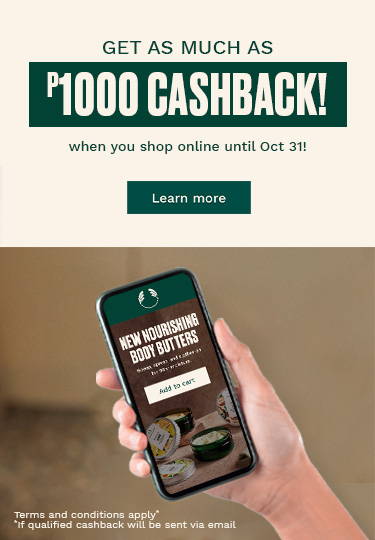 THE BODY SHOP ONLINE CASH-BACK PROMO
Get up to P1,000 e-cash back credits when you shop ONLINE via thebodyshop.com.ph
Get P100 for every P1,000, max of P1,000 e-cash back per transaction.


Promo Mechanics
1. This promo is open to all thebodyshop.com.ph customers.
2. The cash-back promo awarding period is from October 15 to October 31, 2021.
3. The maximum e-cash back is P1,000 for every qualified check out during the promo period.
4. E-Cash Back credits can only be used for succeeding purchases at thebodyshop.com.ph until November 7, 2021.
5. All modes of payment type (Credit Card, E-Wallet GCash, Grab Pay, Installment or Over the Counter) are included in this promo. Shipping fees are not included.
6. To participate in the promo, customer must complete transaction and meet the minimum purchase value.
7. E-Cash Back value will be sent to customers via their registered email address. Crediting of E-Cash Back will take 3 days upon purchase completion.
8. All E-Cash Back value will no longer be qualified for redemption once e-cash back voucher expires.
9. E-Cash back awarded are non-transferable and non-convertible to cash.
per DOH-FDA CCHUHSRR Permit No. 0915 s. 2021